11 Benefits of Installing Solar Panels in Grand Junction, Colorado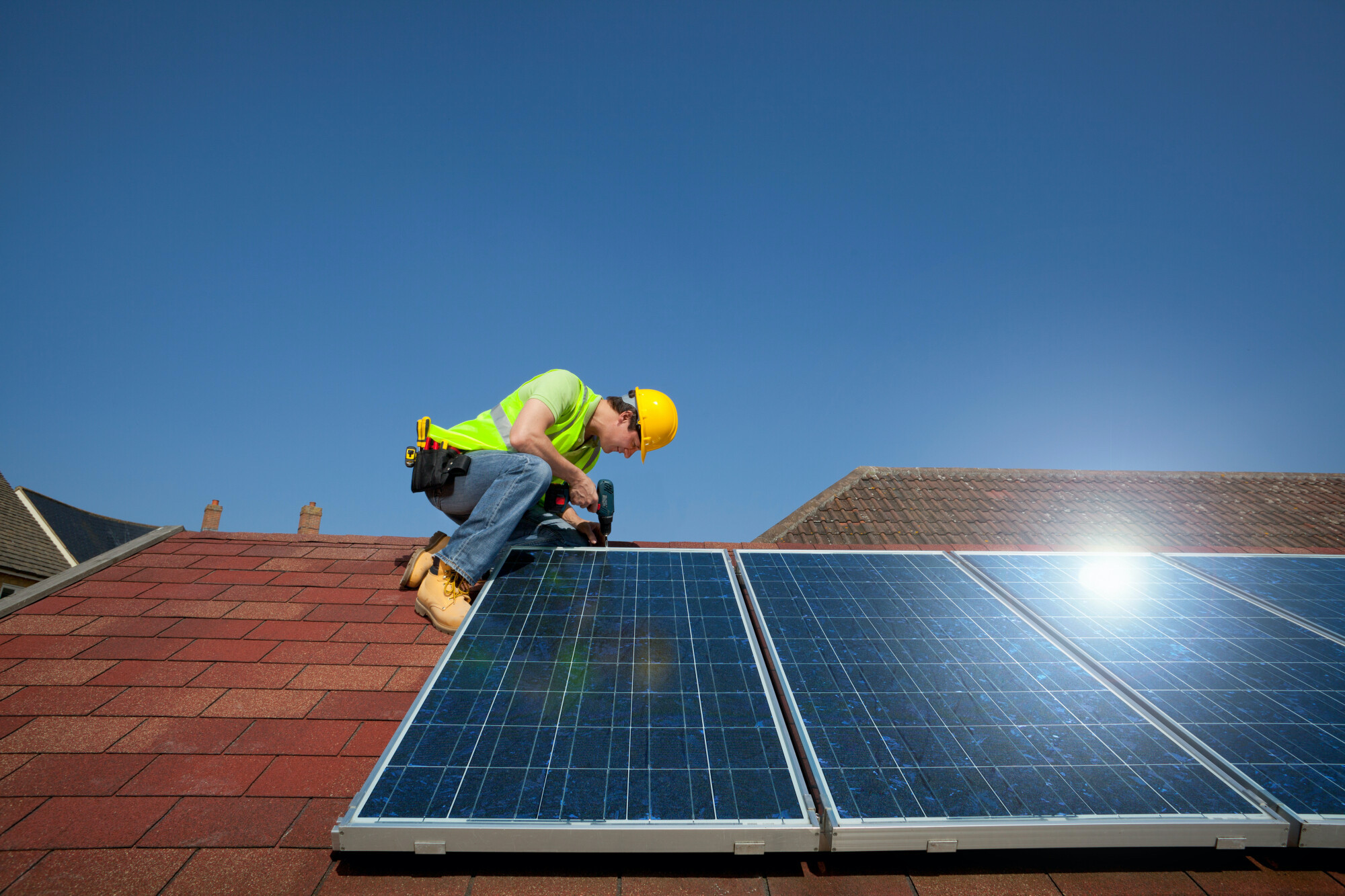 Solar panels are quickly becoming one of the leading sources of green energy. The U.S. Energy Information Administration expects 46.1 gigawatts of new utility-scale electric generating capacity will be added to the grid in 2022 through solar power. With energy costs on the rise, solar panels are also one of the smartest choices.
Solar panels are also great in a place like Grand Junction, Colorado. With an average of 245 days of sun per year, you too can reap the benefits of solar panel installation.
What are the benefits of installing solar panels? In this post, we'll detail 11 great benefits of solar panel installation. Keep reading below to find out how solar panels can benefit your home in the Grand Junction, Colorado area.
1. Solar Panel Installation Is More Cost-Effective Than You Think
Some people may only see dollar signs floating overhead when it comes to the topic of installing solar panels. They think that the installation expenses will far outweigh any potential energy savings. But that's not the case.
According to the Solar Energy Industries Association, prices of solar panels have fallen 53% over the past 10 years. When thinking about solar panel installation, you have payment options as well.
You can either buy the solar panels outright or you can finance them over time through your solar panel installation company serving the Grand Junction, Colorado area.
With different types of solar panels available, you are sure to find the right solar panel options to meet your budget and energy needs.
2. You Can Take Advantage of the Solar Panel Tax Credit
In addition to an improved cost with solar panel installation and financing options, there is also a hefty tax credit you can use set forth under the Inflation Reduction Act. The Inflation Reduction Act offers incentives for homeowners who wish to take part in green energy initiatives through its Residential Clean Energy Credit.
The Residential Clean Energy Credit deducts as much as 30% off of your solar panel installation costs on your taxes. This credit is available throughout the U.S. and is available for use through 2032.
If you live in the Grand Junction, Colorado area, this is a wonderful way to benefit from the cost of solar panel installation.
3. Solar Panels Save on Monthly Energy Costs
Colorado's average energy bill is $87.88 per month. This runs your yearly energy bill costs at around $1,055. While Grand Junction, Colorado, and other areas in the state still have one of the lowest monthly overall electrical expenses, you can still benefit from the cost savings offered by solar panel installation.
Using solar panels can help you lower this cost even further. You may even be able to eliminate your monthly energy bills altogether and your reliance on a local utility energy grid.
This can translate into a substantial reduction in overall energy costs and savings, especially when combined with your tax credit. In the long run, you're not just helping save the planet with green energy, you're also saving more money.
4. Solar Panels Don't Require Extensive Upkeep
A main concern with solar panel installation, aside from cost, is that they will require major maintenance and upkeep in order to use them. Again, this is not true.
For solar panels to be effective, you will need to remove any debris on your roof from time to time like leaves and sticks that can block the panels from accessing the sun's rays. You'll also need to occasionally have the solar panels cleaned to get the most benefits out of their use for absorbing and storing up solar energy.
Other than that, there's no other fancy maintenance and upkeep required. Your Grand Junction, Colorado home will enjoy the green energy of solar panels with minimal fuss.
5. Solar Panels Add Value to Your Home
There are apprehensions involved with installing solar panels for homeowners who are afraid that they will lower the value of their homes if they attempt to sell their houses at any point in time. A concern is that they will not be as desirable if there are solar panels on the roof.
In reality, the opposite is true. Potential homeowners looking to buy a house in the Grand Junction, Colorado area will find homes with solar panels more appealing. You've already put in the work installing solar panels for them.
With the possible energy bill savings attached to solar panels, you may get a higher overall offer for your home.
6. Solar Panels Are Long Lasting Investments
Except in the cases of extreme damage from storms and inclement weather, solar panels are sturdy and durable pieces of equipment. As long as the proper maintenance is followed to clean and clear away debris, one solar panel installation should last between 25 to 30 years on average.
The median amount of time a homeowner stays in one home is about 13 years. So, as an added benefit to increasing your home's value, one installation of solar panels on your Grand Junction, Colorado home will likely outlast your time there.
This means your solar panel installation is a one-and-done process with no worry about having to deal will multiple installation and replacement costs over the life of your solar panels.
7. Solar Panel Installation Leads You to Make Other Environmental Changes
When you install solar panels, you'll see how easy it is to create an effective change that isn't just good for your wallet, but for the environment as well. This can also lead you to make other changes inside and outside of your home for the better.
It can encompass larger changes such as replacing your old outdated appliances with more energy-efficient ones or putting in a smart thermostat that you can control from your smartphone to save energy. Insulating your attic and weatherstripping old windows are also wise in-home choices.
Even replacing your old lightbulbs with energy-efficient LED bulbs can save you more on your energy costs. With solar panels leading the way, your capability to make a positive change knows no bounds.
8. Solar Panels Will Motivate Your Neighbors to Make a Positive Change
Just like solar panels inspire you to undertake other actions for green energy in your home, solar panel installation can also help motivate your neighbors to make a positive change. Once they see your solar panels in action, they'll want to talk to you about the ins and outs of installing solar panels for themselves.
This could lead to the movement of others in your neighborhood to install solar panels. While this may not seem like a big deal, any little bit of progress can lead to big changes later on and help the planet. You can even get an extra $500 referral bonus.
9. Solar Panel Installation Saves Your Roof's Structure
Your house's roof takes the brunt of a lot of damage over time. Wear and tear leads to the structural integrity of your roof. Roof repairs can be costly for a partial or total replacement of its tiles and beams.
Believe it or not, putting solar panels on your roof actually helps to protect it. Harsh elements like sun and snow that can wear down your roof structure won't be as able to penetrate with solar panels on your roof.
The maintenance of removing debris and snow from around your solar panels helps improve the overall wear of your roof. Since you're removing harmful and degrading materials that could otherwise lead to decay, your Grand Junction, Colorado home will stay looking its best for much longer.
10. Using Solar Panels Decreases Your Home's Carbon Footprint
Every home in the world has its own carbon footprint. This is a unique environmental impression created by the release of CO2 through the use of fossil fuels. Homes using a large amount of non-renewable energy sources will have a larger carbon footprint which negatively affects the surrounding environment.
Solar panels can help you lower your home's carbon footprint. Solar energy doesn't use fossil fuels as a power source. It uses green energy from the sun.
Your home will have a more positive effect on the environment and reduce CO2 emissions into the atmosphere. A cleaner and greener planet is possible with the proper steps taken to preserve it through solar panels.
11. Solar Panels Provide a Renewable and Sustainable Energy Source
With a growing dependence on non-renewable energy sources, like coal, gas, and oil, there is a worry associated with what we will do if traditional energy grid power methods cease to be effective or run out in the near future.
Turning toward green energy alternatives like solar power ensures that our dependency on non-renewable energy can be reduced. Solar power gets its energy from the sun, an everlasting source of renewable power.
By harnessing the power of the sun as a source of energy through solar panels, we will not only have a clean green energy source but also an infinite supply of power.
Events like power outages that can take down an entire area's power grid will also no longer be an issue for areas like Grand Junction, Colorado since solar panels power individual homes.
Choose Skyline Solar Power for Your Grand Junction, Colorado Home
Solar panels offer so many unique benefits for your home. Installing solar panels saves money and energy while helping to save the planet. You're doing your part to cut down on the strain of non-renewable energy sources.
Skyline Solar Power serves Colorado, Wyoming, Utah, and Iowa with their solar power needs. Let us help you make the smart choice with choosing and installing your solar panel options. We can provide you with a quote and even give you an estimate of your home's solar panel tax credit.
Contact us today to get your quote for solar panel installation in Grand Junction, Colorado.