9 Reasons to Install Solar Panels in Your Colorado Springs Home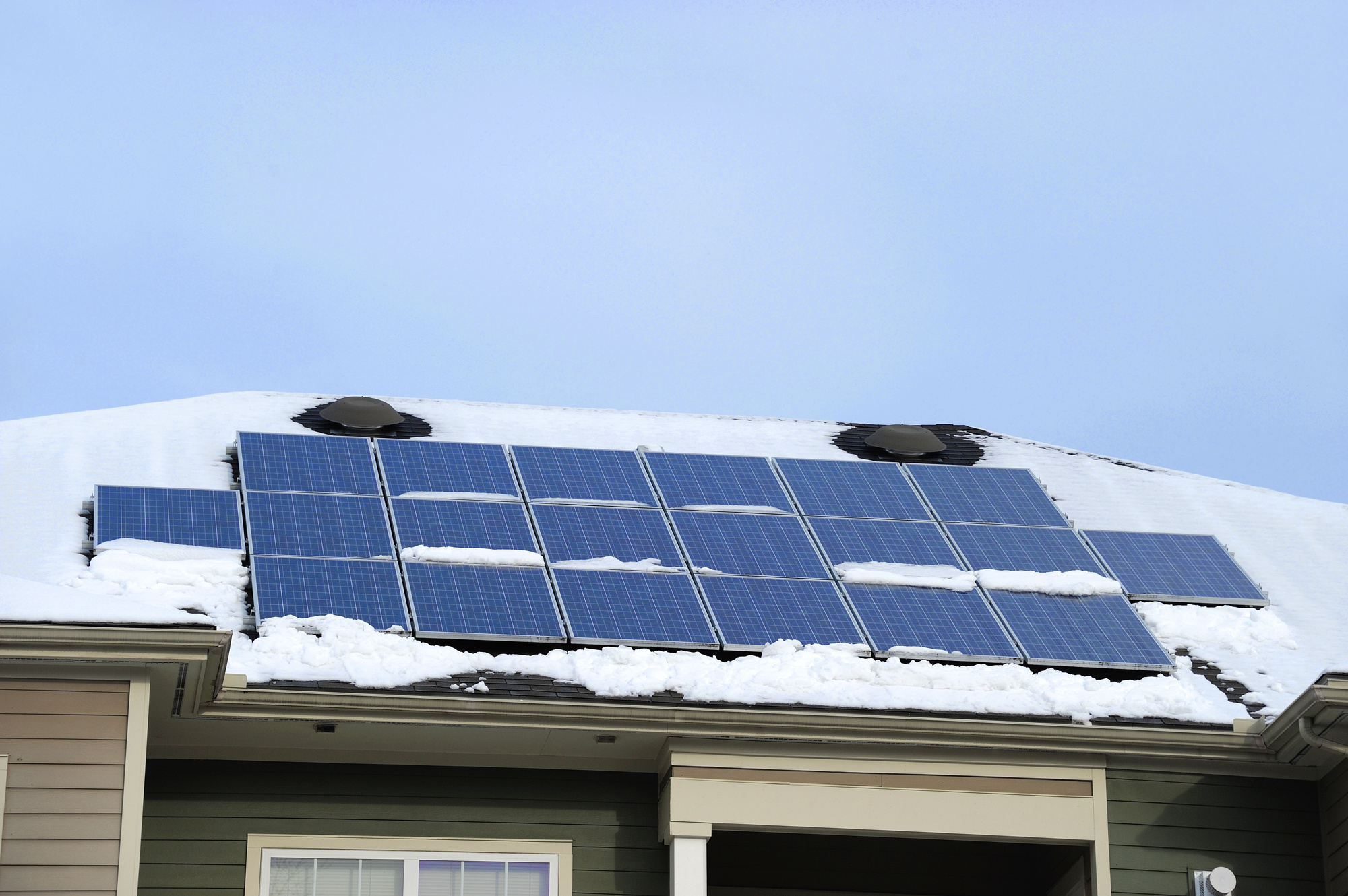 Today, having a professional install solar panels is 70% more affordable than it was in 2014. They are quickly becoming the talk of the town. People all over the nation are investing in green energy, even in Colorado Springs.
While people are becoming more open to the idea of solar energy, there are still many misconceptions and market barriers that are preventing people from investing in them. You may think solar panels are going to help the planet, and while that is a good reason to purchase them, there are other benefits.

In this article, we are going to talk about nine reasons why you should consider having solar panels on your property. Continue reading to learn how you can save money and time by switching from your HVAC system to solar panels.
1. You'll Save Money
If you don't know much about solar panels, you may wonder how they save you so much money. You may even be a little skeptical. The start-up costs are high, but once installed, you will save on your monthly utility bill as the panels generate their own power.
Electricity bills in Colorado Springs are rising quickly. Investing now means you'll start saving almost immediately. In some cases, you may even be able to eliminate your bill completely.
There are also many federal incentives that help you save on installations. Making the decision to finance solar panels is a big deal, but if you continue to put it off, you'll lose the chance to get some of your money back.
In 2022, you can receive up to 26% of the total cost back. Even a local government offers rebates to homeowners who have solar panels installed.
2. Low Maintenance
Once your panels are installed, you won't have to worry about too much maintenance. They are built to last and typically come with warranties that can last up to twenty years.

There aren't moving parts on a solar panel like there are with an AC unit. This means there aren't many mechanical issues.

Solar panels don't have filters that you have to clean every month; once your solar panel installation is complete, you won't have to think about them. Some companies will offer yearly maintenance checks to ensure they are running properly.

If you rent out your house, it can be a hassle to schedule someone to fix your AC. Having panels makes managing your investment property much easier because you don't have to schedule monthly cleaning or maintenance appointments.
3. Protection From Bad Weather
Have you ever been sitting on your couch watching a movie with your family and all of a sudden the power goes out? This can be stressful, especially during the Colorado winters, when it might take days to get the power back on.

Installing solar panels now will give you peace of mind when the snowstorm comes. Sometimes it's not the weather that knocks the power out, but it's still comforting to know that you'll always have your house up and running.
4. Lots of Sunlight
When you think about Colorado, you probably think about skiing, winter sports, and cold snowy weather. However, Colorado Springs gets on average 243 sunny days a year.
This is forty days higher than the national average. This is great news since solar panels run on energy from the sun. On days it does snow, you still don't have to worry.

When there's only a light snow day, the wind will likely move the flakes off the panels. However, Colorado Springs does get more than a few flurries.

The panels typically stay warm as they absorb the heat from the sun and convert the light into energy. This means the snow will melt fairly quickly. The majority of the time solar panels are installed at an angle.

This not only allows them to absorb more sunlight but also the snow slides off. Even if a small portion of the panels is exposed, there will be energy to power your home.
5. Net Metering In Colorado
Back in 2004, the residents of Colorado voted for renewable energy, which allowed Colorado Public Utilities Commission (PUC) to put net metering into place. It was put in place to give homeowners a credit for every Kilowatt-hour that their solar system produced.
Your panels will produce a lot of energy in the middle of the day. Unless you work from home, you likely are there and your home doesn't need as much power.
That's where net metering comes into play. When the solar panels don't produce as much energy, for example at night, they will use the energy that was produced and unused earlier in the day.
At the end of the month, if your home produces more energy than it needs, you'll receive a credit on your bill. This program helps people become more aware of their monthly and even yearly energy spending.
6. Easy Installation Process
Installing solar panels is not a long process. You will need a professional to do the job for you; however, it will only take them a few hours.

While it doesn't take long, it is a dangerous process; if the panels are going on the roof, it's not a project you should try to DIY in order to save money. The company you purchase the panels from will send an installer with the panels to your home and set them up for you.

Once they are in place, you will not have to worry about switching them out or replacing them unless something catastrophic happens. The majority of panels go on your roof and you won't see them often. However, some panels can be placed on the ground if you prefer.

You won't have to do any work when it comes to having your solar system installed. The professional will know exactly where they should go and at what angle.
7. Save Your Home's Natural Beauty
If you live in Colorado Springs, you know how beautiful it is. Investing in solar panels is a great way to help preserve the natural beauty of the state.
When you install solar panels, you reduce the number of greenhouses that are put into the air. If more people don't start investing in clean energy, we are going to ruin our chances of a sustainable future.
Solar panels also reduce the number of fossil fuels released. These elements contribute to climate change and are quickly causing issues for your planet. They even contribute to many health diseases such as chronic bronchitis, and other heart and lung issues.
8. Long-Term Investment
Solar panels sit outside your home and are exposed to many elements such as debris and harsh weather. A squirrel or raccoon may even run across the panels a time or two. This exposure requires them to be durable.
One of the reasons to invest in solar panels is that you don't have to worry about not having access to electricity. There would be no reason to purchase them if they weren't able to withstand outside materials. You'll have access to power all year round and for decades.
9. Increase Home Value
Another added bonus of installing solar panels is they increase your home's value. When you decide to sell your property and move, you'll likely receive more money. People find homes with solar panels more desirable and they often sell faster than homes that don't have them.
You may be thinking about property taxes. If your home's value increases, so do your taxes.
However, you aren't required to pay extra. There are a few requirements that you must meet before you are exempt.
The solar system must be on your residential property and the energy can't be used for or by corporations. Production levels must also be less than 100 kilowatts of AC electricity.
Install Solar Panels
As you can see, there are many benefits that come with installing solar panels on your Colorado Springs residence. It is a big investment, but the pros outweigh the cons. Once you hire someone to install solar panels on your roof, you'll be asking yourself why you didn't do it either.
Now is the perfect time to have them set up as winter approaches. You won't want to deal with power outages and an increased utility bill.
If you aren't ready to dive in quite yet, you can contact us here. We will give you a quote and answer any questions you may have. We have worked with hundreds of homeowners in Colorado Springs and we are confident we can help you, too.