How to Find a Solar Panel Installation Company in Pueblo, CO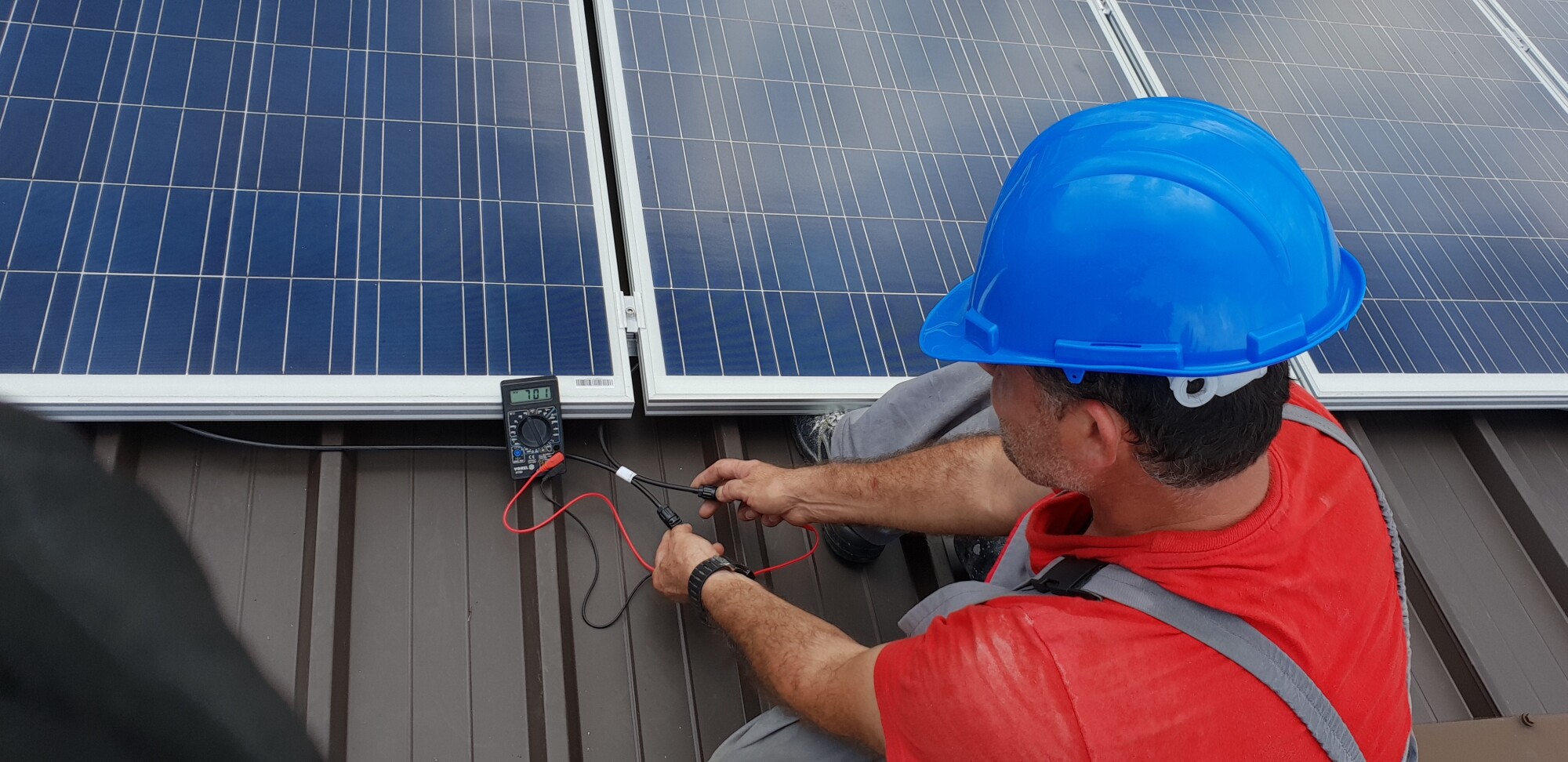 Studies show that solar energy and wind energy could supply up to 80% of the United State's electricity needs. Solar energy is a great investment for many homeowners that can save money in the long run. However, it can come with a big upfront cost.
To get the most out of your investment, you must find the right solar panel installation company!
Do you want to learn more about solar panel installation and why you need a professional company to do this service? Keep reading this guide for everything you need to know about finding solar panel installers in Pueblo, CO.
Find Local Installers
Finding local installers is one of the most important things you can do when paying for solar panel installation. While there are many national companies that you may be able to choose from, working with a local installer provides many benefits.
First, local installers can often provide lower prices for their services! This is because they need to be more competitive with large-scale companies. If you choose a local solar panel installer, it may be easier for you to afford your new solar panels.
Next, local installers will typically provide higher-quality work. This is because they have a reputation to uphold and will do what they can to satisfy their customers. If you choose a national installer, you may end up working with unreliable subcontractors or businesses. They will not be as accountable for their services.
On the other hand, you can feel confident that local installers will stick around and be there to help you if anything goes wrong with your solar panel installation. They can help with maintenance, repair services, and more!
Finally, local companies will have knowledge of the local area, which can be a huge benefit for solar panel installation. For example, they will be able to help you select the right solar panels for your needs.
They will also be familiar with the local laws and regulations for solar panel installation. You can search for companies based on your location to ensure that you find a local installer.
Get Several Pricing Estimates
Because solar panels can be such a huge investment for homeowners, you should get pricing estimates from several different companies before you select one that you want to work with.
Most companies will offer free solar panel pricing estimates so you can see how much solar panels will cost for your home. This also makes it easier to shop around for an installer that matches your budget.
When it comes to solar panel installation pricing, it also can be beneficial to find a company that offers financing options. This way, you can make monthly payments rather than a large, upfront investment.
You should also consider your potential savings from solar panels when you budget for the installation. For example, solar panels will provide you with lower monthly energy bills! In some cases, you will not have to pay any additional electric bills!
Plus, many states offer tax incentives or rebates for using green energy. Learning more about these incentives from your local government can help you save money on your solar panel costs.
Ask About Training and Certification
Before you select a solar panel installer, you need to make sure they have the proper training and certifications to install in your area.
One reason why you need a trained and certified contractor is that it is often necessary to get a rebate. If you want to get a tax incentive to save money on your installation, you likely need to work with a company that is certified by the North American Board of Certified Energy Practitioners.
Certified and trained companies are also less likely to make mistakes. This means you can feel confident that your solar panel system was installed correctly.
Lastly, certified contractors will have the proper licensing and insurance. If anything were to go wrong during your installation, this would keep you from being held liable.
Prioritize Warranties
In Colorado, the average starting cost for a 6-kW solar panel system is $17,100. Because this is so expensive, you need an installation company that offers warranties on their workmanship.
Different installers will offer different warranties that typically range from one to 10 years. An installer that offers a longer warranty is typically more confident in their workmanship. Finding a long-term warranty will protect you if your system breaks down.
It will cover the costs of repairs or replacement for your damaged panels. This way, you will not have to worry about expensive costs for a damaged system!
A warranty will also protect you if your system doesn't operate as efficiently as it should.
Avoid Companies That Require Large Deposits
When you are working with a solar panel installer, they may require a large deposit for their services. However, it is best to avoid this when possible!
This is because paying companies upfront for their services will put you entirely in their control. If a company has already been paid, they may not have the same motivation to do the work as promptly.
Plus, if you hire an unreliable installation company, they could potentially disappear with your money before they finish their services.
If you work with Skyline Solar, our team requires zero down. This means that you can switch your monthly electric bill for a fixed solar payment so you can own your own system.
This can save you money and will allow you to ensure that the work was done correctly before you start paying for it.
Research Company Reputation
When working with any type of contractor, you should always research the reputation of their company before you hire them. A company with a great reputation typically has better customer service and higher-quality services.
One way you can find a company with a great reputation is by asking your local friends and neighbors for recommendations. If you know of someone that has recently had solar panels installed in Pueblo, CO, you can ask them about their experience working with their solar installer.
Similarly, you can talk to local professionals to get recommendations. For example, a local home improvement store may have experience working with many different solar installers and can provide you with some options to choose from!
Even if you don't personally know anyone that has solar panels installed, you can check online reviews for local companies. Companies that have great reviews from past customers are typically more reputable and trustworthy, so you will be more likely to have a good experience working with them.
Check Local Government Sites
You should also check your local government websites for information about solar panel installation companies. Because there is such a big focus on clean, green energy options, many government sites will have resources to help you find local companies to work with.
You can look through this list of companies to see if there are any installers that you are familiar with.
Then, you can use the rest of the tips in this guide to narrow down your options!
Ask About Additional Services
Finally, you should ask your solar panel installers if they offer any additional services. Because solar panels can be so expensive, it is important that you learn how to properly maintain them.
Without the right maintenance, your solar panels will not work as efficiently and will not provide you with as much energy as they could.
An important part of solar panel maintenance is cleaning. This is because dirt and other types of debris can collect on your solar panels and will keep the sunlight from reaching your solar panels.
Finding a company that provides maintenance and cleaning services for your solar panels will ensure that they are working in perfect condition for as long as possible.
You may also want to find a business that offers annual inspection and repair services for your solar panels. This way, you will have a one-stop shop for all of your solar panel needs.
Looking for a Solar Panel Installation Company in Pueblo, CO?
When you are installing solar panels in your home, it is a great way to reduce your energy bills while making a positive impact on the environment. Following each of these tips will make it easy to find a reliable solar panel installation company in Pueblo, CO so you get the most value from your investment!
If you need help with solar panel installation, Skyline Solar can help!
Contact us today to learn more about our solar panel installation process or to get a free consultation with our solar technicians!