13 Tips for Installing Solar Panels in Greeley, Colorado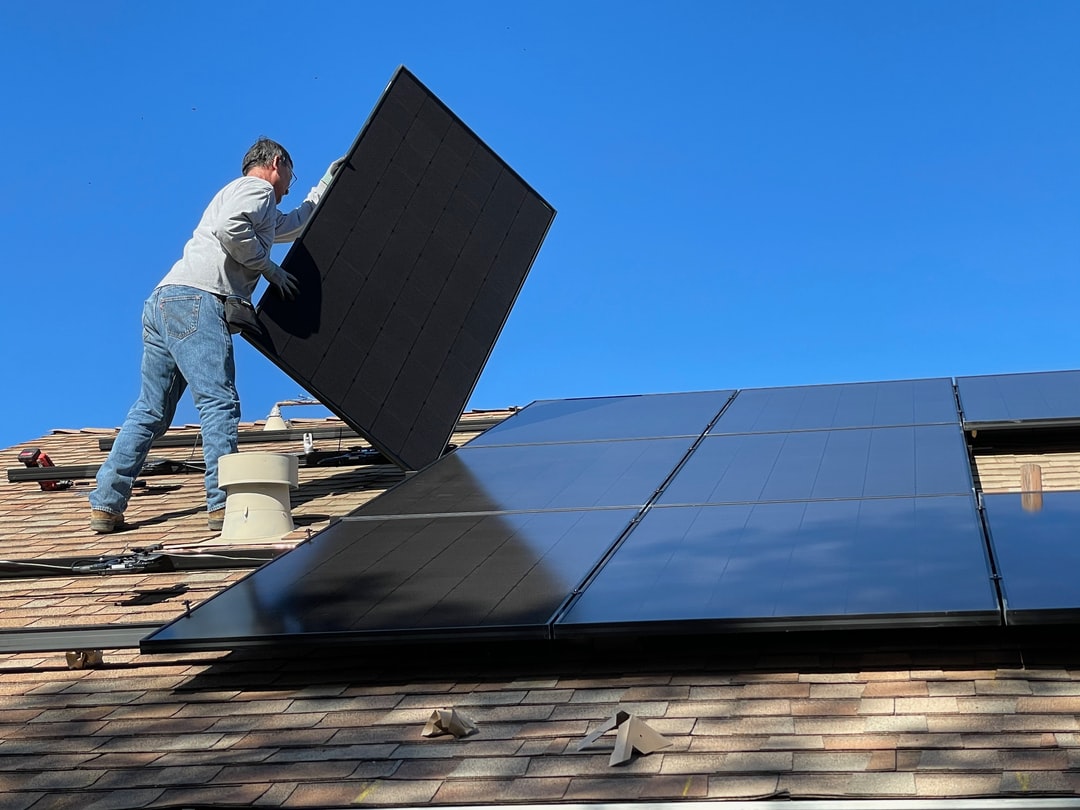 More than two million solar panels were installed across the country in 2019 alone. Solar energy is one of the best ways to produce electricity and has huge benefits when used. And that's why it's become so popular for homeowners in sunny places, like Greeley, Colorado, to add them to their rooftops.
For many homeowners, adding solar panels is a great way to offset their typical monthly budget and contribute to the health of the environment at the same time. Solar panels are non-invasive and can sometimes even be hidden from sight altogether.
While it makes a lot of sense to have solar panels, the process of installing them can feel overwhelming at first. Read on for our top tips to make solar panel installation a breeze.
1. Make Sure Your Climate is Solar-Friendly
The first step you should always take before installing solar panels at your house is to make sure your climate is solar-friendly. This means that there is a good chance you'll be able to capture enough sunlight to make it worth the effort.
It would be a terrible waste of time, money, and effort to go through the entire process only to realize the area you live isn't nearly as bright and sunny as you thought. Solar panels are only good if there is enough light to power them and still have some left over that can be sent to the grid.
2. Research Solar Panel Types
Surprisingly, there are several different types of solar panels available to purchase, even though they all look very similar to each other. It's important to take the time to research your options to figure out what would work best for your specific situation. This is also where the help of an expert can come in handy since they'll have knowledge of each type to share.
As you're doing your research, consider things like how heavy the different panels are, how long they're designed to last, and what the differing costs are.
3. Consider Layout Options
Once you've made a decision on the specific type of solar panel you're going to use, it's time to start considering its layout.
This is one of the most important decisions that will determine how successful your solar energy endeavors are. Placing the panels in the wrong place can render them completely useless if you're not careful. It's a good idea to consider a few options and get the advice of a professional for each one.
Remember to be flexible as you work through your plans so you can have the best outcome.
4. Develop a Solid Plan for Placement
After you've taken the first steps of deciding where they should be placed and which direction they will face, you should take them to your installation team for final approval. They'll know if your layout will work with the structure of your roof and be able to stay intact. Solar panels aren't moved once installed, so this step is crucial.
When you can have your final plan seen by professionals, there's less of a chance you'll experience a problem during installation or use.
5. Clean the Surrounding Area
Your plans getting approval means it's time for the next steps of preparing your home for the actual installation process.
It's important to make sure your roof is ready to go by cleaning it thoroughly and making any repairs. This will also be the last time the roof is completely bare, which makes cleaning much easier. Start by removing any debris from the surrounding landscaping, like leaves or sticks. Then, it's a good idea to pressure wash all of the dirt and grime off as well.
Now is a good time to clean all around the house as well, which will make post-installation pick-up much easier.
6. Plan for Excess Water
While you're up on your roof cleaning it off, pay particular attention to the way water runs off the roof. You'll want to be sure that your solar panel installation doesn't interfere with those routes.
And if it does, you want to have a plan in place to avoid any standing water. The biggest threat to a roof's stability is excess water staying on the materials and breaking them down. Make sure you have proper gutters in place and everything is in order.
7. Set Budget
Next, it's a good idea to check out the cost of installing solar panels and set a budget for the investment. The more you know going into the process, the better prepared you can be financially.
Your solar panel professionals will be able to help you determine what the best course of action is and help you determine what your overall investment is going to be. Each step requires slightly different costs, so they can break each one down for you as well.
This way you can feel confident as you move forward with your decision.
8. Ask Any Questions About Power Generation
Solar energy is a technical business, there is so much science and math that goes into the entire system. Not to mention how different cities and companies operate slightly different from each other.
There is so much information you have to take in when you're starting out, it can be so confusing.
Before the installation begins, it's important to make sure you understand what's happening and what to expect. Keeping a list of questions you have is helpful so you can get all of the information you're looking for.
9. Find the Right Contractor
There are a lot of different ways solar panels can be installed on a home. Sometimes the solar company handles the entire process for you, other times they leave it up to you to decide what to do.
When that's the case, you'll want to find the right contractor for the job. You'll need to find someone who has experience doing this type of work and can get it done quickly. A poor installation job will have a huge impact on how well your panels do, so this step is key!
10. Check on Necessary Permits
Occasionally, in order to install your solar panels, you'll need permits and approval. This can be from the city or state where you're located or from the local HOA of your neighborhood.
Either way, the last thing you want is to think you're ready to start installation only to realize you're not prepared.
Check with the solar company for information about your local area and what steps you need to take. The earlier you can start this kind of paperwork, the better off you'll be sticking with your ideal timeline.
11. Confirm Warranties
Since adding solar panels to your home is such an investment, you want to do all you can to protect that asset. This means making sure there are warranties and guarantees in place.
Before signing your final contracts and getting started with green energy, you need to ask your solar company what they offer you in the way of protection. The last thing you want is to be liable to pay for damage done during installation or for your panels to quit working long before they should due to no fault of your own.
12. Check Out Reviews
Obviously, there is no way to completely predict how your experience with solar panels or a specific solar company is going to go. There are always variables that are impossible to account for.
But it's important to have a good idea of what to expect before you begin the actual process.
An easy way to get honest, unfiltered insights into what it's like is by reading customer reviews. These give you a peek into the situation and will help you determine if a company is worth working with or not.
13. Enjoy the New Addition
As a homeowner, there always seem to be renovations and upgrades coming up that need to be handled. Very few of them give you as good of a return as solar panels that will eventually pay for themselves. It's important to take a little time to enjoy the process and the final result as well.
You'll be so glad you took the plunge when you start to lower your monthly energy bill. And nothing feels better than knowing you're making good, sustainable choices that are helping the planet!
Installing Solar Panels in Greeley, Colorado
Installing solar panels is a great investment that will be worth the time and effort of figuring out the process. Especially when you live in Greeley, Colorado where there is ample sunshine to generate power from your home.
Working with the right solar company will make all the difference in your overall experience. They'll be able to walk you through each step to make sure you understand what's going on and what the best course of action will be. There's no substitute for the expertise and knowledge these teams bring.
Our team is ready to help you get your solar panels on your roof as soon as possible! If you're interested in learning more, contact us today!