11 Benefits of Solar Panels for Your Colorado Home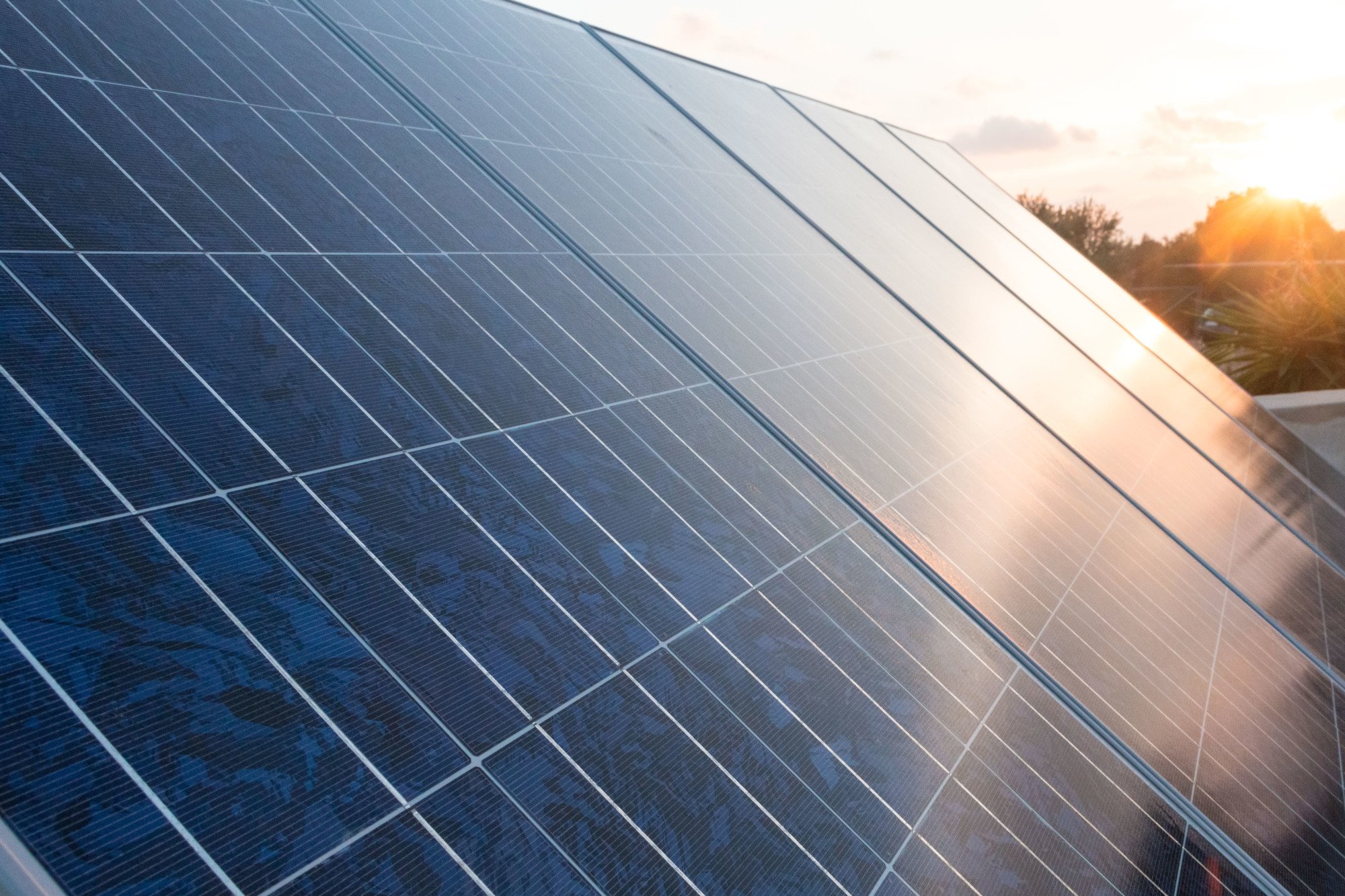 As of right now, only about 4% of American homes rely on solar power. But that number is expected to more than triple over the course of the next 10 years.
A big part of the reason for this is the dramatic reduction in the cost of solar panels. The price for solar panel installation has dropped by about 70% over the last few years.
Have you been kicking around the idea of installing solar panels in Colorado? If so, you should make sure you're aware of all the benefits of solar panels. It'll show you exactly why you should be considering Colorado solar panels at this time.
Today, we're going to discuss 11 of the biggest solar panel benefits. They should have you researching the different types of solar panels and picking out the one that you like the most in no time at all.
Take a look at the many benefits of solar panels below and then start weighing your solar panel options.
1. They Won't Cost You Too Much Money to Install
As we just alluded to a few moments ago, solar panels don't cost anywhere close to what they used to cost. The price tags on solar panels have come down quite a bit over the years.
As a result of this, you won't have to take out a second mortgage to make installing solar panels a possibility. You should be able to install solar panels in Colorado without breaking the bank.
There will also be a lot of different options when it comes to paying for solar panels. You can pay for them outright, finance them and pay them off over time, or even lease them if you would like. The choice will be yours.
2. They'll Save You Money Every Single Month
At right around $88 per month, the average electric bill in Colorado is a lot less than the national average electric bill, which is right around $115. But even still, wouldn't it be nice to not have to worry about paying a bunch of money for electricity every month?
You should be able to reduce or maybe even eliminate your monthly electric bill by installing solar panels in Colorado. Your solar panels will produce enough energy to reduce your reliance on your local utility company, and it'll lead to plenty of savings for you.
You might be surprised to see just how much money you can save when you have solar panels installed on your home's roof. It's one of the best benefits of solar panels.
3. They'll Ensure Your Home Always Has Plenty of Power
Recent reports have revealed that roughly 85% of the world's energy comes directly from non-renewable resources. These resources include things like oil, natural gas, and coal.
Unfortunately, these resources are eventually going to run out. And when they do, it's going to make it impossible for those who count on them to power up their homes.
If you're worried about this happening at some point down the line, you might want to look into doing something about it now. You can avoid having to rely on non-renewable resources anymore by installing solar panels that will use the sun to power up your home.
Solar energy is a renewable resource that will always be around. It'll ensure that your home always has power, even if there is ever a shortage of things like oil, natural gas, and coal.
4. They'll Require Very Little Maintenance on Your Part
Some people avoid installing solar panels on their roofs because they're afraid of all the maintenance that they'll need to do to them. But guess what? Solar panels are not as difficult to maintain as you might think!
You will need to keep solar panels clear by removing leaves, sticks, and other debris from your roof. You'll also need to arrange to have solar panels cleaned from time to time so that they're able to soak up as much sun as possible each day.
But other than doing these things, you shouldn't have to do too much else in terms of maintenance. It'll give you more time to kick back and enjoy the many benefits of solar panels.
5. They'll Help You Earn Tax Rebates
The federal government has gone above and beyond in recent years to try to convince more homeowners to install solar panels. They've done it, first and foremost, by trying to educate more homeowners about the benefits of solar panels.
But they've also gone the extra mile by agreeing to give homeowners tax breaks when they decide to put solar panels into place. You might be eligible to earn a tax credit when you choose to have solar panels installed.
You might also be able to get a rebate on your state taxes if you play your cards right. Many state governments are following the federal government's lead and doing what they can to motivate homeowners to install solar panels.
6. They'll Increase the Value of Your Home
There are tons of different things that you can do these days to bring up the value of your home. You'll see an increase in your home's value when you remodel your kitchen, renovate a bathroom, or finish off your basement.
But you'll also see one when you make certain improvements to the exterior of your home. For example, installing solar panels will send your home's value skyrocketing in a hurry.
Many buyers love seeing solar panels installed on their roofs that they're interested in purchasing. It allows them to embrace the benefits of solar panels without having to install them on their own. They're often willing to pay top dollar for homes with solar panels on them.
You shouldn't run into too much trouble when trying to sell your home in the future. Your solar panels will be seen as an excellent selling feature and will help you unload your home faster than you might be able to otherwise.
7. They'll Reduce Your Home's Carbon Footprint
Many homeowners are interested in trying to reduce their home's carbon footprint in this day and age. They want to use as little energy as possible so that they're able to play a role in protecting the planet.
If you're someone who wants to reduce your home's carbon footprint, you'll be so happy to hear that you can do this through the use of solar panels. Your solar panels will cut way down on the amount of energy that your home uses month in and month out.
In doing so, your solar panels will bring your home's carbon footprint back down to size. You'll appreciate knowing that your home isn't having a huge impact on the environment anymore.
8. They'll Motivate You to Take More Eco-Friendly Steps Around the House
Once you've installed solar panels on your home's roof in an effort to reduce your home's carbon footprint, you'll find yourself more motivated than ever before to make your house more eco-friendly. You'll look for any and all ways to reduce your home's energy usage on a daily basis.
Before you know it, you'll be doing things like:
Throwing out your old incandescent light bulbs and replacing them with LED ones
Replacing your old appliances with energy-efficient models
Adding weatherstripping to your windows and doors
Putting new insulation in your attic and behind your walls
Using smart devices like a smart thermostat to take better control of your home
The simple act of installing solar panels will inspire you to take a more proactive approach to making your home eco-friendly. It won't be long before your home is using less energy than it has in years.
9. They'll Inspire Your Neighbors to Follow Your Lead
If you take a drive around your neighborhood, you'll probably notice that homes with solar panels will be few and far between. As we talked about earlier, only about 4% of American homes have solar panels right now.
But there are more and more houses with solar panels popping up nowadays. And it's at least partly because people are seeing their neighbors having them installed and suddenly taking an interest in them.
You can set a great example for all of your neighbors by having solar panels installed. Once they see you with them, it'll motivate them to consider getting solar panels for their houses.
It'll also motivate them to ask you questions about your solar panels. You'll have an opportunity to convince them to get them by raving about all the different benefits of solar panels.
You might not consider yourself to be the most eco-friendly person in the world right now. But that will change in an instant when you have solar panels installed.
You'll turn into a good example for all your neighbors. And who knows? You might even get a few of them to rethink their stances on solar panels and choose to install them.
10. They'll Last for a Long Time
Solar panels aren't designed to last forever. But the good news for those homeowners who choose to install them is that they will last for a really long time.
The average solar panels are going to stick around for somewhere between 25 and 30 years in most cases. As long as solar panels are maintained from time to time, you should be able to get a lot of life out of them.
At this time, the average American homeowner stays in a house for right around 13 years. This means that you shouldn't ever have to worry about replacing solar panels once you have them installed.
You will, of course, need to make sure that you're taking good care of solar panels so that they last as long as they should. But with a little bit of effort on your part, you shouldn't encounter any issues when it comes to keeping solar panels around for the foreseeable future.
11. They'll Add Some Life to Your Home's Roof
There are some homeowners who are under the impression that adding solar panels to their homes will somehow put their roofs in jeopardy. But this couldn't be further from the truth! The opposite is actually true.
When you have solar panels put up on your roof, they'll stop the sun from coming into direct contact with your roof. They'll also prevent snow from building up on your roof in the winter.
By doing these things, solar panels will breathe some life back into your home's roof. You might be able to add years to its lifespan when you have solar panels installed.
This is important because replacing the roof on a home can obviously be very expensive. The average roof costs between $11,000 and $17,000 to install.
By installing solar panels, you can make it so that you won't have to shell out that kind of money more often than you have to. They'll also make it so that you don't have to be as concerned about maintaining your home's roof as you are now.
This is just one more way in which solar panels will benefit your home. It'll make you wonder why you didn't decide to install them so much sooner.
Begin Enjoying These Benefits of Solar Panels Soon
Now that you know about all the benefits of solar panels, installing solar panels on your home's roof should make all the sense in the world to you. It would be silly not to at least consider sticking solar panels on your roof so that you can take full advantage of them.
We would love to help you install solar panels in Colorado sometime soon. We can talk to you about the different types of solar panels and assist you in choosing the ones that will work best for your home.
Contact us today to get started.